Let's talk about something most of you would rather not talk about.
It's the "M word"……  Marketing.
(cue the sound of wailing, moaning and gnashing of teeth!)
Now, deep down you know that, to succeed as a writer in today's environment, you have to market yourself and your work.  And you're probably not too thrilled about that.
Look, I get it.  You want to write, not promote.  If you're like a lot of writers, you view marketing as being pushy…inauthentic…kind of "icky".
And when you add to it all the stuff that's been thrown at you about social media and blogging and author platforms and all kinds of other things, I expect you end up looking something like this: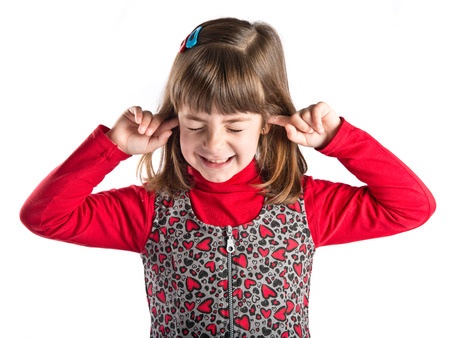 So, I'd like to help you out a bit, and see if I can change your mind about marketing.
Over the next few days, I'll be sharing some thoughts about marketing that will help you see things in a  new light.  One that will hopefully get you inspired to go out and spread the word about you and your work.
Before I launch into my first set of thoughts, a bit of background about me that you may not know:
Before partnering with Laura on Children's Book Insider, I was the creative supervisor at a major NY public relations firm.  I then co-founded my own PR agency (we helped promote clients like Pictionary, Ertl and Little Golden Books).  For the past 25 years, I've been consulting with and mentoring entrepreneurs on marketing and promotion.
But I have one big secret weapon:  you guys.  Because I spend my life helping writers, I understand your unique issues with marketing, and why it can be so difficult for you.  In other words, I get you. And I think I can help bridge the gap between where you are and where you need to be.
OK then, let's begin….
THOUGHT 1:  AUTHOR MARKETING IS NOT ABOUT PUSHING THINGS AT PEOPLE.  IT'S ABOUT DRAWING PEOPLE TO YOU.
This is a major hangup for lots of folks.  They say "I don't want to be pushy" or "I don't want to hawk my wares".  Well, that's good. Because that's not what you should be doing.
The point of author marketing shouldn't be to sell a particular book.  It should be to develop a fan base.  A community.  A Tribe.
You can only do that by giving folks the opportunity to get closer to you — not force yourself upon them.
And how do you draw people to you?  By giving them things they enjoy.  By giving them points of connection.   By demonstrating shared values.
To put it another way, it's about honoring them as human beings and inviting them to be part of something bigger, and wonderful.
That's connecting.  And yes, it is marketing.
THOUGHT 2:
THE TIME TO START MARKETING YOURSELF IS

BEFORE

YOU'RE PUBLISHED.
This is one of the greatest secrets I can share.  Most writers think "I don't have to worry about marketing — I don't even have anything published yet!".  What a huge mistake they're making.
Here's why:  When the day comes that you first book, app or eBook is released, what would you rather the situation be:
a.  You have no fanbase, no way to reach potential readers (or their parents, if you write for young children) and no one to help spread the word about your wonderful new release.
or
b. You announce the release to your devoted Tribe, who eagerly buy copies and then start spreading the word.
Pretty obvious, isn't it?  Start building your Tribe now.  You'll thank me later.  🙂
THOUGHT 3:  MARKETING SHOULD BE SIMPLE, AND IT SHOULDN'T TAKE MUCH OF YOUR TIME AT ALL.   AND IT SHOULD COST VERY LITTLE.
There's so much nonsense surrounding marketing.  Flashy new techniques, the "hot social network of the week", massive websites with all the bells and whistles that need to be built….
Balderdash.
You don't have time for all that, and you don't need to worry about it.   If author marketing is really just about building a Tribe, than that's what you should focus on.  And it's not brain surgery.
I'll have more to say about what works in upcoming posts.  But, for now, I just invite you to relax and trust me when I tell you that marketing isn't that hard at all.  In fact, if you do it right, it's fun, rewarding and very, very human.
Keep an eye out for more thoughts on this vital subject tomorrow.  And, oh yeah, thanks for being part of our Tribe!  🙂
PS: Please don't fret about the hows and whys of this kind of simple author marketing, I've got all of that covered.  I'll have more that I can share with you next week about that…..
Tags:
author marketing
,
book marketing