A favorable mention on a book review blog can go a long way toward promoting your book. But how do you know which blogs to submit to when there are hundreds to choose from? We're here to help. We sifted through the lists and chose 15 review blogs based on the size of each blog's following, frequency of posts, the quality of the reviews, and their willingness to receive submissions. Before sending review copies, be sure to study each blog's submission policies (which may change from week to week, so verify right before sending anything), and the tastes of the editors.
What's being reviewed: Books for infants through young adults. Also posts author and illustrator interviews, and book giveaways. While the regular reviews are done at no charge to the author or publisher, the Dedicated Review program ($195-$295) guarantees you a professional and non-biased book review with a minimum word count of 250 words.
Why we love it:  Clean layout makes it especially user-friendly for parents seeking good books.  Excellent author interviews.   A superb resource.
 Visit  The Children's Book Review 
---
What's being reviewed: Fiction and nonfiction for infants through age 13. Aimed at parents choosing books for their children. Does not accept self-published books at this time.
Why we love it:  Large library of concise reviews.  "If You Liked This Book, Try…" section gives parents easy to more good books tailored for their children's needs.
Visit  The Reading Tub
---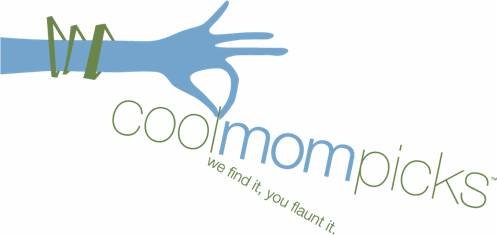 What's being reviewed: The hottest books, gifts, gear, food, home products and other cool stuff for babies, kids and moms. Is especially interested in books by indie authors and small presses that are unique, quirky, or fill a niche. Browse the site's archives to see the tastes of the editors.
Why we love it:  Well-written reviews are cleanly laid-out, giving nice interior glimpses of each book.
Visit  Cool Mom Picks
---
What's being reviewed: This large network of readers from the US and around the world review self-published books for adults and children. Books must be available electronically. Submission form on website. Charges a $20 processing fee on all ebooks submitted for review. Also check out the Indie Brag Kids Blog
Why we love it:  Provides a much-needed curation service for self-published books.   Networked reviews help separate the wheat from the chaff.
Visit Indie Brag
---
What's being reviewed: Four reviewers (all moms) review all genres of fiction for readers aged 9-18 with an eye toward helping parents choose books for their kids. Requires that books have a 10 digit ISBN number and be available on Amazon.com. At this time does not accept self-published books or short story collections, and e-books are subject to reviewer's discretion. 
Why we love it:  Cleverly laid-out, and the suggested reading function is extraordinarily useful.  Also allows visitor input.
Visit Story Snoops
---
What's being reviewed: Middle-grade fiction from traditional publishers only, preferably those which are recently published or soon will be. Accepts print books and Advance Review Copies only.
Why we love it:  A real labor of love from people who truly care about middle grade books and their readers.
Visit  Project Mayhem: The Manic Minds of Middle Grade Writers
---
What's being reviewed:  Middle grade or YA books, or books that would appeal to YA's.   No self-published or picture books.  Prefers hard copy.
Why we love it:  In-depth and insightful reviews with with a strong critical eye.
Visit  The Librarian Who Doesn't Say SHHH!
---
What's being reviewed: Young adult (preferred) and new adult. Genres of interest: fantasy/sci-fi, paranormal, dystopian and/or post-apocalyptic, LGBT, contemporary romance. "I am a proud supporter of small press and self-published authors. I am open to doing author interviews, guest posts, giveaways, and blog tours."
Why we love it: Has a lovely, personal feel about it, and we appreciate Kristen's willingness to help lesser-known authors spread the word about their work.
Visit Pretty Little Pages
---
What's being reviewed: Dystopian, sci-fi, paranormal, fantasy, horror, chick lit, clean romance, nonfiction (photography/art/architecture/technology/craft books and magazines), graphic novels, illustrated children's books. Accepts print and ebooks. Also will do author interviews and accepts guest posts.
 Why we love it:  A warm, personal blog from a reader with eclectic and interesting tastes.
 Visit Doodles, Doodles Everywhere
---
What's being reviewed: Fiction for middle grade and young adult readers. Accepts review copies from publishers only.
Why we love it:  Insightful reviews from a smart youth librarian.  We also enjoy the many author interviews on the site.
 Visit Green Bean Teen Queen
---
What's being reviewed:  Books, games and movies for children of all ages.
Why we love it:  Created by a non-partisan advocacy group, this is an ambitious project to provide a clearinghouse of information for parents about the media their children consume. Extremely user-friendly and comprehensive.
 Visit Commonsense Media
---
What's being reviewed: Books for children, parents, and fiction of interest to women. Reviews apps, electronics, TV shows, movies and food products. Holds product giveaways and contests.
Why we love it:  Proprietress Sarah's work with the developmentally disabled gives her a unique take and much-needed perspective on books about autism and other disabilities.
Visit Bookroom Reviews
---
What's Being Reviewed:  Interactive children's picture book apps. Each app is thoroughly evaluated by the site's staff and given a comprehensive review.
Why we love it:  A terrific voice for an exploding segment of children's publishing.  In addition to their own reviews, the site re-posts reviews from a variety of children's app review sites, making this a one-stop source for app readers.
 Visit Digital-Storytime
---
What's being reviewed: Young adult fiction, especially realistic fiction, historical, paranormal, chick lit and fantasy. Accepting books from publishers only.
Why we love it:  Wonderfully-written reviews from a  middle school library media specialist.  Funny, honest and smart.
 Visit YA Bibliophile
---
What's being reviewed: Two librarians review nonfiction for children ages 5-18. Accepts review copies from publishers.
Why we love it:  The bloggers' enthusiasm for nonfiction is utterly infectious, and their reviews do justice to the often thrilling subject matter contained in youth nonfiction.  A simply outstanding resource.
 Visit The Nonfiction Detectives
So, who did we miss?  Use the comments section to tell us about other great sources for children's book and app reviews…
Related:
The Difference Between Middle Grade & Young Adult

Young Adult Authors: Here's Where to Find Your Readers Online